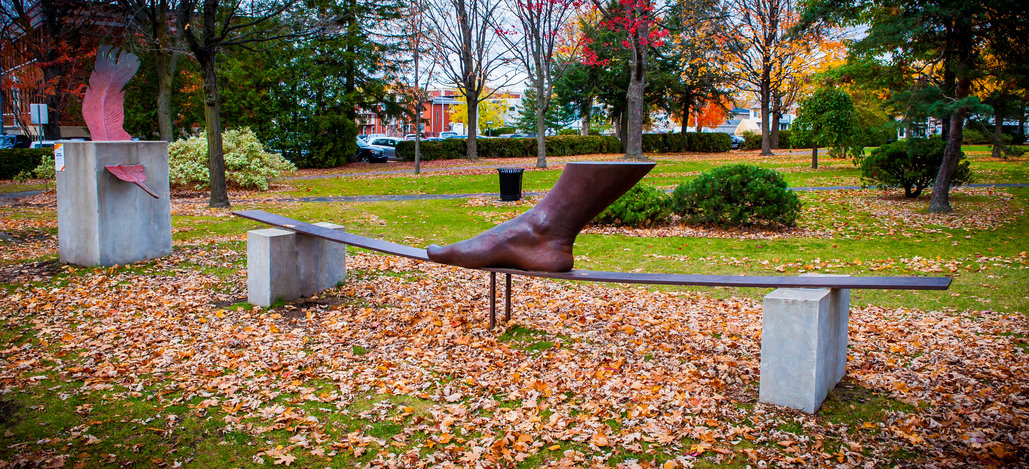 Hommage à Bernard Dimey (Tribute to Bernard Dimey)
Artist : Jules Lasalle
Country : Canada
Year of creation : 1997
Materials : Bronze, reinforced concrete and steel
Method : Molding and welding assembly
Description
"Why must one wait so long to discover the little, the nearly so little that was needed to move ahead one step on that unique road, in the only possible direction?" »
Extract from the poem "Manque à vivre" taken from Bernard Dimey's testament.
The proposed set-up thus illustrates, through the presence of combined elements, that precariousness, that fragility of human time opening upon what one sometimes calls, I think, freedom!
Biography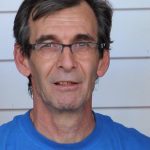 Artist : Jules Lasalle
Sculptor and modeller Jules Lasalle lives and works in Montréal, where he directs the studio Attitude enr. In 1979, he completed a bachelor's degree in visual arts at the Université du Québec à Montréal. From 1981 to 1983, he undertook a number of sculpture internships in Paris at establishments such as the École nationale supérieure des arts appliqués, Les Ateliers Hervé Cappelli, and the Ministère de la Culture. He has produced a number of other works of public art in Montréal, including Hommage à Marguerite Bourgeoys (1988), on Rue Notre-Dame East, and Monument à Maurice Richard (1997), at the entrance to the eponymous arena.
Source : Bureau d'art public – Ville de Montréal