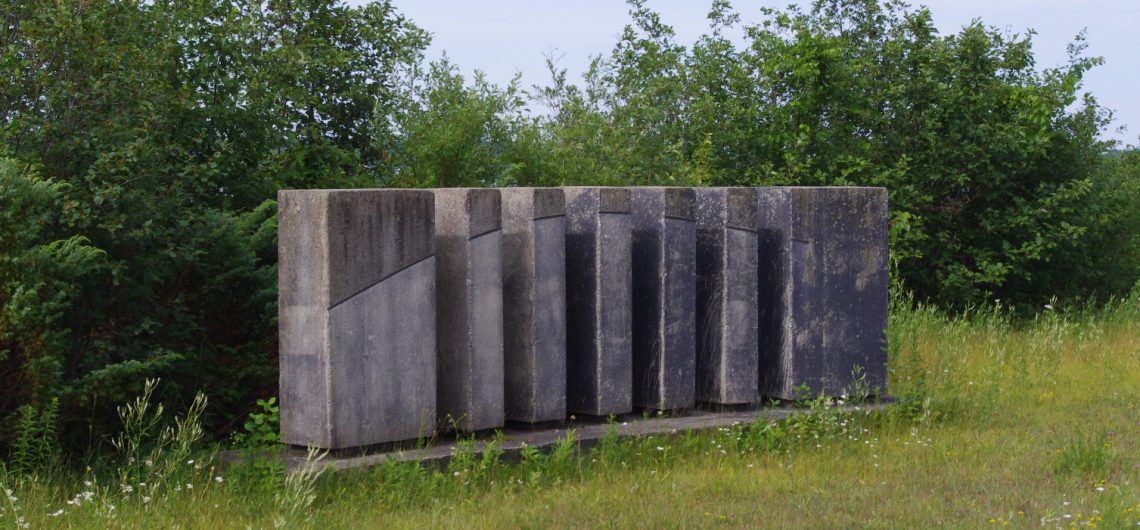 L'infinité des possibles (The infinity of possibles)
Artist : André Fournelle
Country : Canada
Year of creation : 2000
Materials : Copper and reinforced concrete
Method : Molding
Description
In memory of André Lasalle.
Biography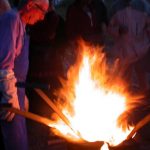 Artist : André Fournelle
The movement of the art of André Fournelle take is run-up from the spirit to the raw material, because this alchemist intersects the concept and the thing. Fascinated by the fire, Fournelle maneuvers the metal as much as coal like he shapes the light with which he traces some targeted words in space. He continues to handle the symbolic universe. Cross and square line up while the color and the shape blend together. Since a long time, this sculptor sows plumb wires like he scatters words so full of meaning. Up to us to take the full meaning.
-Manon Régimbald