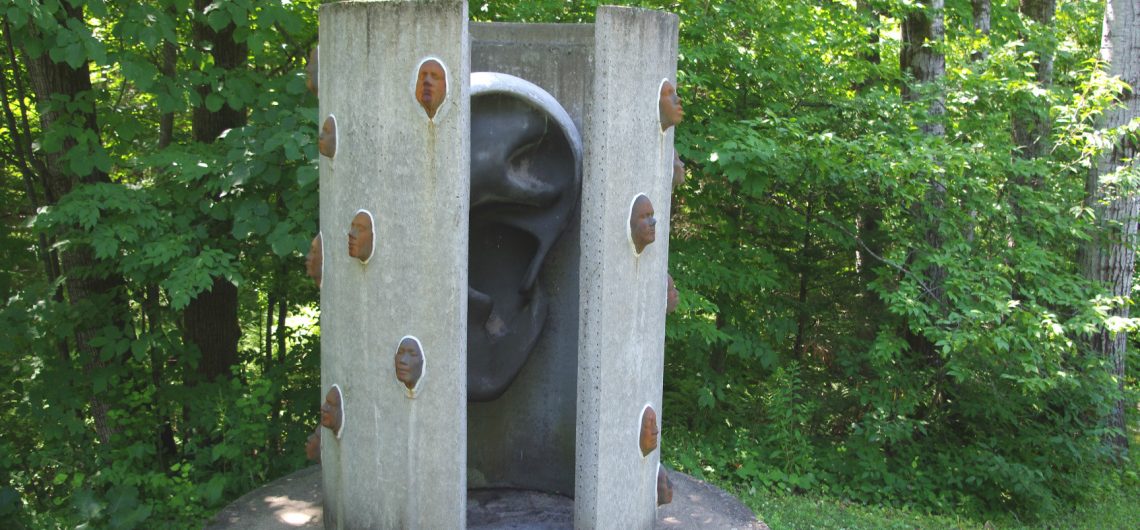 « OM »
Artist : Diana Manni et Mauro B. Francini
Country : Italy
Year of creation : 1997
Materials : Concrete and iron
Description
According to ancient oriental philosophy, the OM is the sacred syllable that forged the world, the primordial sound from which memories of the most ancient traditions of knowledge emerged.
The sculpture, which represents a big ear enclosed within an cylindrical structure opened in its own segment, looks to emphasize the necessity of generating a respectful atmosphere at the moment of listening and to emphasize time itself, which the opening to listening to the outside world signifies.
The creature which is listening is a creature that sings, vibrates, that is alive.
Living so as to be able to be in unison in a cosmos that continuously sings the wellness of its presence.
Biography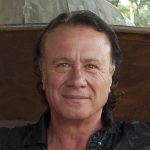 Artist : Diana Manni et Mauro B. Francini
Biography of Bettino Mauro Francini:
Painter, sculptor, musician, performer and set designer, Bettino Mauro Francini is a multimedia artist with a critical look of careful observation towards the "contemporaneity" that he follows in its deep mutations and evolutions using new and innovative expressive solutions. As his creative experiences progress, Francini develops and harmonizes different artistic forms to form a kind of total communication and global art. The sculptural works that Francini creates in these contexts are monumental elements able to dominate ample spaces penetrating them with their poetic suggestion. Expressly conceived as public works, his sculptures are set in a direct relationship with the place where they are installed, both with its cultural aspects of the past and the present, and/or with the nature and the specific finalities of the space. From a formal point of view, his creations embody a perfect symbiosis of abstract and figurative elements that every time, through their combined languages, communicate a synthesis of Francini's thought on the man and the contemporaneity.