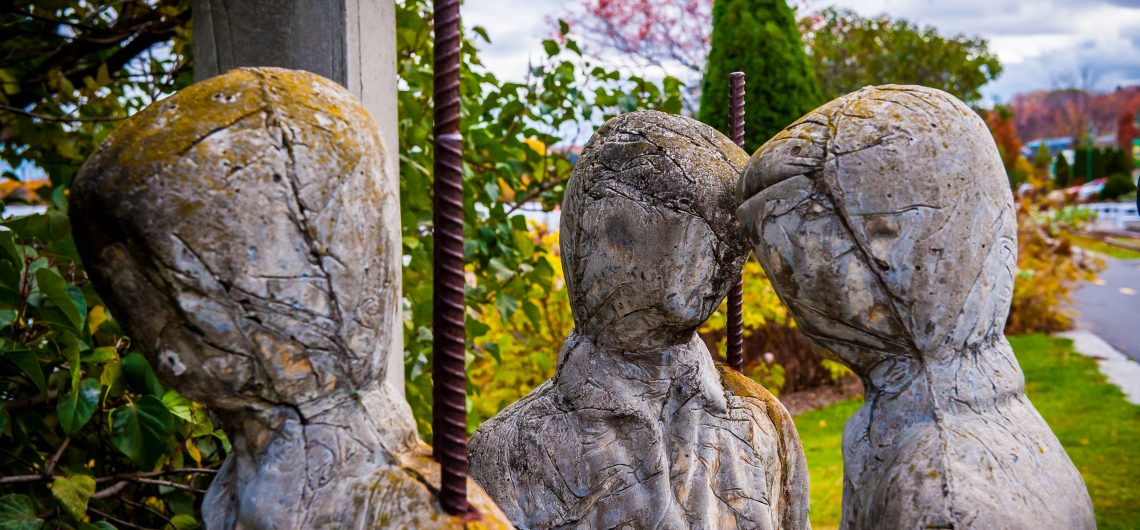 Quand la ville devient humaine (When the city becomes human)
Artist : Roger Lapalme
Country : Canada
Year of creation : 1997
Materials : Reinforced concrete and steel
Method : Molding
Description
Humans move about in their own environment within all the physical and human influents with which they deal with and evolve.
Nothing is finished, everything is born from tomorrow!
Biography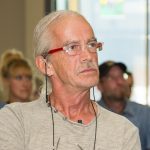 Artist : Roger Lapalme
Roger possesses a formation in the following disciplines : drawing, architecture, integration of the art in the architecture and a specialization in monumental sculpture. To testify of his art and his subjects, he uses several materials: wood, concrete, stone, aluminum, copper, bronze, stainless steel, black steel, glass, fiberglass, resin and other materials.
At this day, he realized more than 71 monumental sculptures that we find in public places, museums, private and public collections through: Canada, the United States, Central America, South America, Europe, Asia, etc. He participated in more than 40 International symposiums of monumental sculpture and he was the founding president of several associations and groupings of professional artists at the national and international level. He was the founder and the president of a world association which gather more than 25 countries today : The International Association For Monumental Sculpture Events (A.I.E.S.M).
Source : AIESM, International Association for Monumental Sculpture Events